Heating Services in Franklin & Hampshire Counties
Looking for a heating company that you can call for repairs and maintenance? We've got you covered! Surner Discount Oil provides heating services to our discount oil delivery customers through Surner Heating Company. Our highly trained service technicians are available to take care of your oil heating system.
CALL (413) 253-5999
Request Heating Service
Get in touch to request service for your oil heating equipment.
Oil Equipment Tune-Ups & Repairs
Taking care of your heating equipment is critical to ensure efficient operation and lasting lifespan of your system. Surner Discount Oil customers have access to heating services through Surner Heating Company. We offer annual heating tune-ups and on-call repair services for our fuel delivery customers. If you're experiencing an issue with your oil boiler or oil furnace, simply give us a call. We recommend all customers schedule a tune-up of their system each year. Benefits include:
Improved operating efficiency
Lower heating bills
Extended equipment life
Reduced risk of breakdowns
Maintain manufacturer's warranty
CALL (413) 253-5999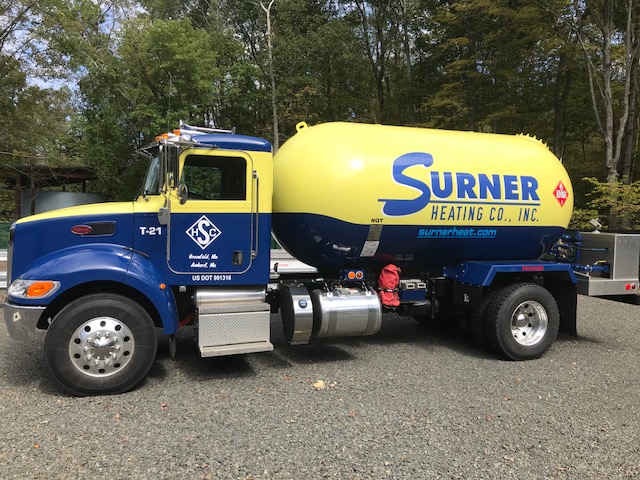 Full-Service Energy from Surner Heating Co.
If you're interested in finding a full-service energy company, Surner Heating Co. provides the Franklin and Hampshire County area with unbeatable HVAC services and fuel delivery. We not only maintain, install, and repair furnaces, boilers, oil burners, and air conditioners, but we provide service plans, automatic delivery options, flexible payment plans, and emergency services. If you are interested in upgrading your HVAC equipment, one of our installation experts can come to your location to provide a free quote with recommendations on how you can use less energy, save more money, and lessen your environmental impact.
Looking for propane? Surner Heating Co. has been delivering propane across Franklin and Hampshire Counties for more than 10 years!
VISIT SURNER HEATING CO.